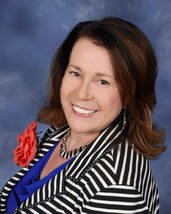 PASTOR OF ADULT MINISTRIES
Sally joined the staff in June 2008 bringing a passion to link education with those intentional practices designed to bring us closer to God. While the Silicon Valley lifestyle can encumber the one who seeks a more contemplative approach to a Christian walk, Sally believes it remains a key component of one desiring to be more like Christ.
Consequently, she looks forward to developing programs to affirm and support people in the most exciting journey ever taken: the journey to become more like Christ. Her love of education has been expressed through her pursuit of a Masters Degree in Educational Administration and a Doctoral Degree in Education with an emphasis on Organization and Leadership. She served for eleven years as an instructor and dean at two Christian colleges. From there, her journey took her to the corporate world of high tech where she was responsible for managing a global training program and directing marketing communications. She sees all of these experiences as preparation for being a part of staff at SFC and the unique calling available to her in this position.
The words of Jeremiah 29:11: "For I know the plans I have for you," declares the Lord, "plans to prosper you and not to harm you, plans to give you hope and a future," come to her mind as she considers those she seeks to serve. It affirms the goodness of God she has come to know in her own life. It is her prayer that many will continue living in the light of that goodness and on into the future designed uniquely for each individual.