Saratoga Federated Church seeks to fill the world with God's love, justice, and beauty by seeking and supporting partners throughout the world who share this mission. The Global Outreach Team is made up of a group of volunteers from the congregation with pastoral support from Sally Bryant.
Teams We Support
Chi Rho, Romania
Child Hope International, Nepal
Empower, Africa
Guatemala Bible Seminary
Sonrise, Uganda
Global Partners We Support
Mike and Catherine Brickley • Worldwide
The Clewett Family • Spain
Tim and Katie Cole • Japan
Steve & Janice Griswell • Mexico
Joe and Sheryl Goll • International Students in Arizona
Steve and Renée Grubb • England
Dave and Cindy Kahre • Worldwide
Eric & Penny Schering • Papua New Guinea
Jon and Cheri Matas • Worldwide
Estuardo and Sheny Salazar • Guatemala
Nonilo and Fely Sanchez • Philippines
Kyle and Nell Stiff • Spain
Doug & Ann Johnson • Middle East
Rafael Vargus • Guatemala Bible Institute
Stories From Our Global Partners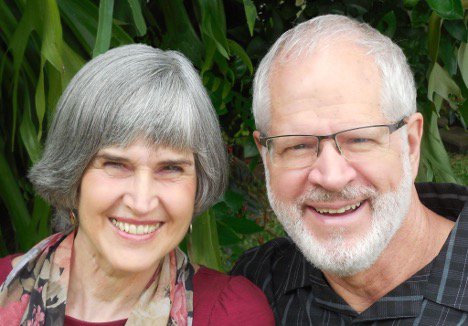 Steve and Janice work with One Challenge and have lived in Latin America for 36 years (currently Mexico). They train leaders for healthy church growth and Latinos for cross-cultural service. Steve leads a national Discipling and Pastoring of Pastors movement. Janice is involved in ministries of Bible teaching, counseling and mentoring and spiritual formation for women leaders.
- - - - - - - - - - - - - - - - - - - - - - - - -
To Help Support Our Efforts For Others, Connect With Our Team