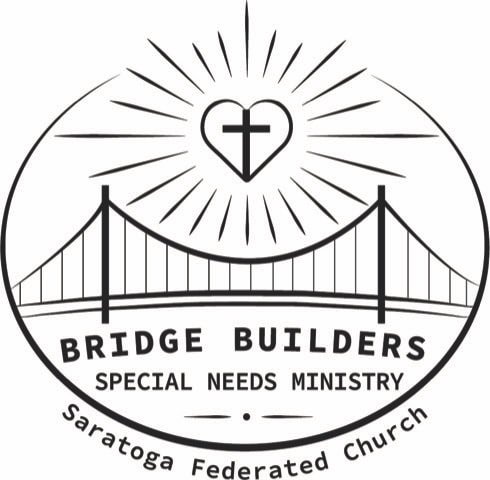 Bridging the Gap between Special Needs Families and the Church Community
About Bridge Builders
Here at SFC, we believe that as a church we all need to be "Bridge Builders" between families touched by disability and the church community. Bridge Builder's Mission is to embrace individuals and families of all ages touched by disability: to remove barriers as they find value in Christ and a place of belonging in the church.
Current Programs
The Cove: Is a place of beauty, protection and shelter where our friends can see God and find rest and restoration. It is equipped to be a sensory room for all students and classroom for older students.
Buddies: 1:1 student support is available in the 9:30am preschool, elementary classrooms, Middle School, and 11am High School programs. They are also available during respite events and other church family activities.
Friends Alive: An 11am class for teens and young adults where we study God's Word in creative and developmentally adapted ways, worship together, and look for ways to apply what we learn. Some teen students have the option of spending part of the hour in the traditional youth programming with buddy assistance. Teen and young adult peers provide friendship as they assist with the class.
Respites: Quarterly events that allow parents to drop-off their children with special needs and siblings 12 and under for 4 hours of creative and developmentally appropriate fun! Every special needs child and sibling is given a 1:1 buddy, and a leadership team and volunteer nurse supervise and assist when needed. We have three respite events in 2023: March 25, September 23 and December 2. Hope you can join us!
Forms
How can I get involved with Bridge Builders?
I have a student with special needs...
​If you have a child or teenager with special needs, we invite you to contact Debbie Lillo. We will then have our intake team talk to you about your child's needs, and we will set them up with a buddy to help them in their Sunday school class. Please feel free to fill out the intake form below, and we will get started in helping your child connect at SFC.
If you are an adult with special needs or have an adult child with special needs please contact Debbie Lillo.
Contact