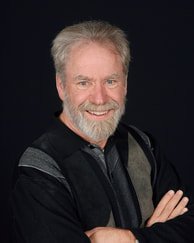 PASTOR OF CARE AND COUNSELING
My formative years were in Santa Barbara (CA), where I met my wife, Dale. We married in 1968, and enjoy three daughters: Corrie, Jessica and Gretchen. My first career took us to the east coast. For 8 years, I was a counselor at public and private colleges (in MD and MA). We also went east for graduate studies. I did my masters at Gordon-Conwell and my doctorate at Princeton (in MA and NJ).
In my role at SFC, I provide care, coaching and counseling. I do our assessment and referral, supervise our care staff and direct our care ministries. It has been fulfilling to serve the church and community for 42 years. My vocation allows me to see and assist many subtle and substantive forms of transformation. As a consequence, I highly value dialog with those who are at an impasse, captive to issues, in need of healing, or seek sufficient truth and grace to live in reality.
My religious roots are ecumenical. As a child, I was baptized Lutheran; as a youth, confirmed Presbyterian; as an adult, I worshiped as an Episcopalian. A reading of the gospels awakened me to the joy and wonder of faith. Quite suddenly, my heart believed, but my head had reservations. Intellectual honesty matters to me; and it took years for my head to catch up with my heart. As a consequence, I highly value dialog with doubters, agnostics and others for whom faith is difficult.
Life-forming texts include Psalm 33, Deuteronomy 6:4-9, Micah 6:8 in the Jewish scriptures; and Matthew 5:1-7:29, John 14:15-18, 26, Ephesians 4:1-7, 11-13 in the Christian scriptures.